Before & After
The young work-from-home owners of this builder-basic bath desired a contemporary upgrade. With limited space and budget, we transformed the beige box into a gem using jewel-toned wall tile and walnut accents.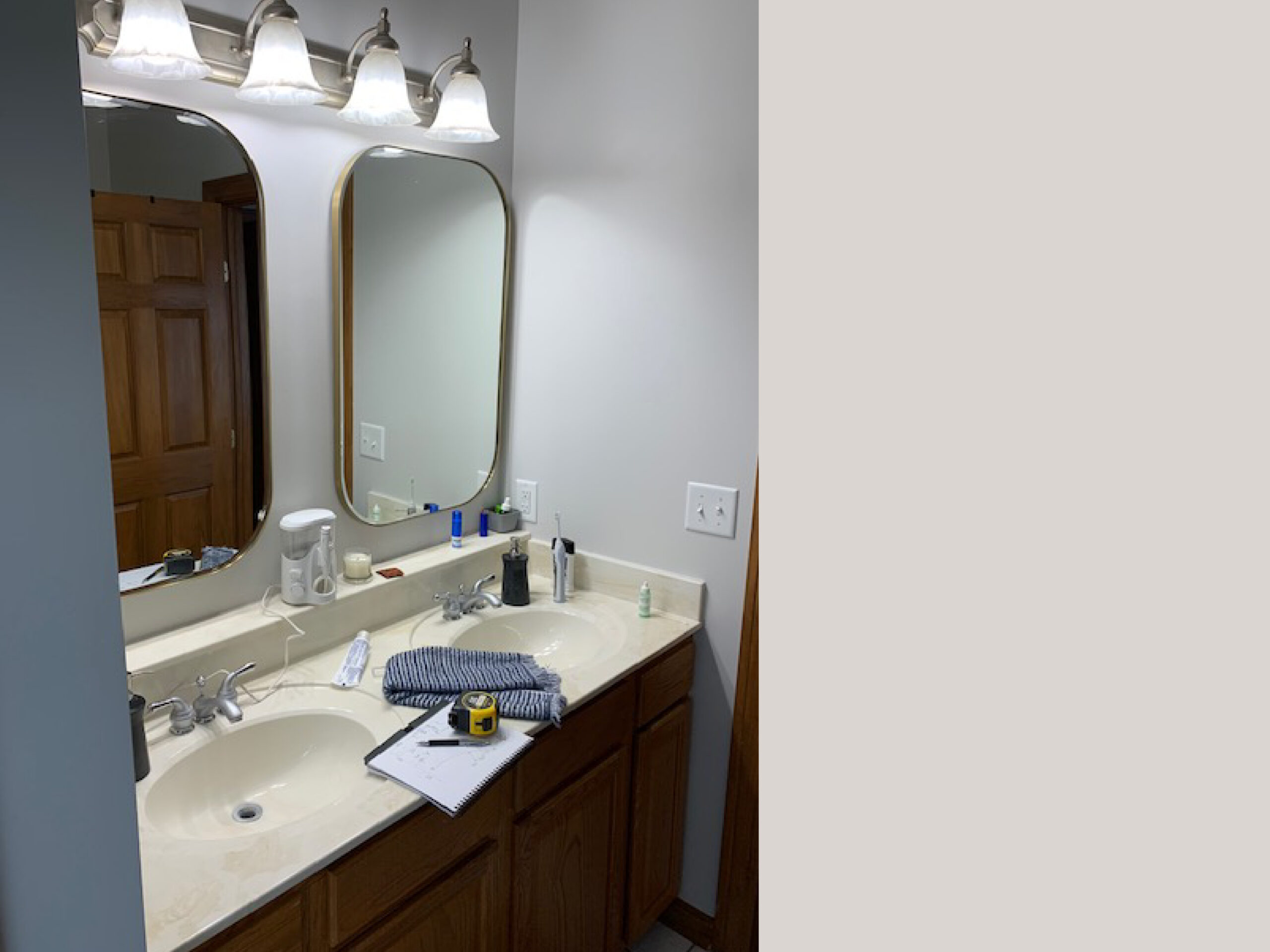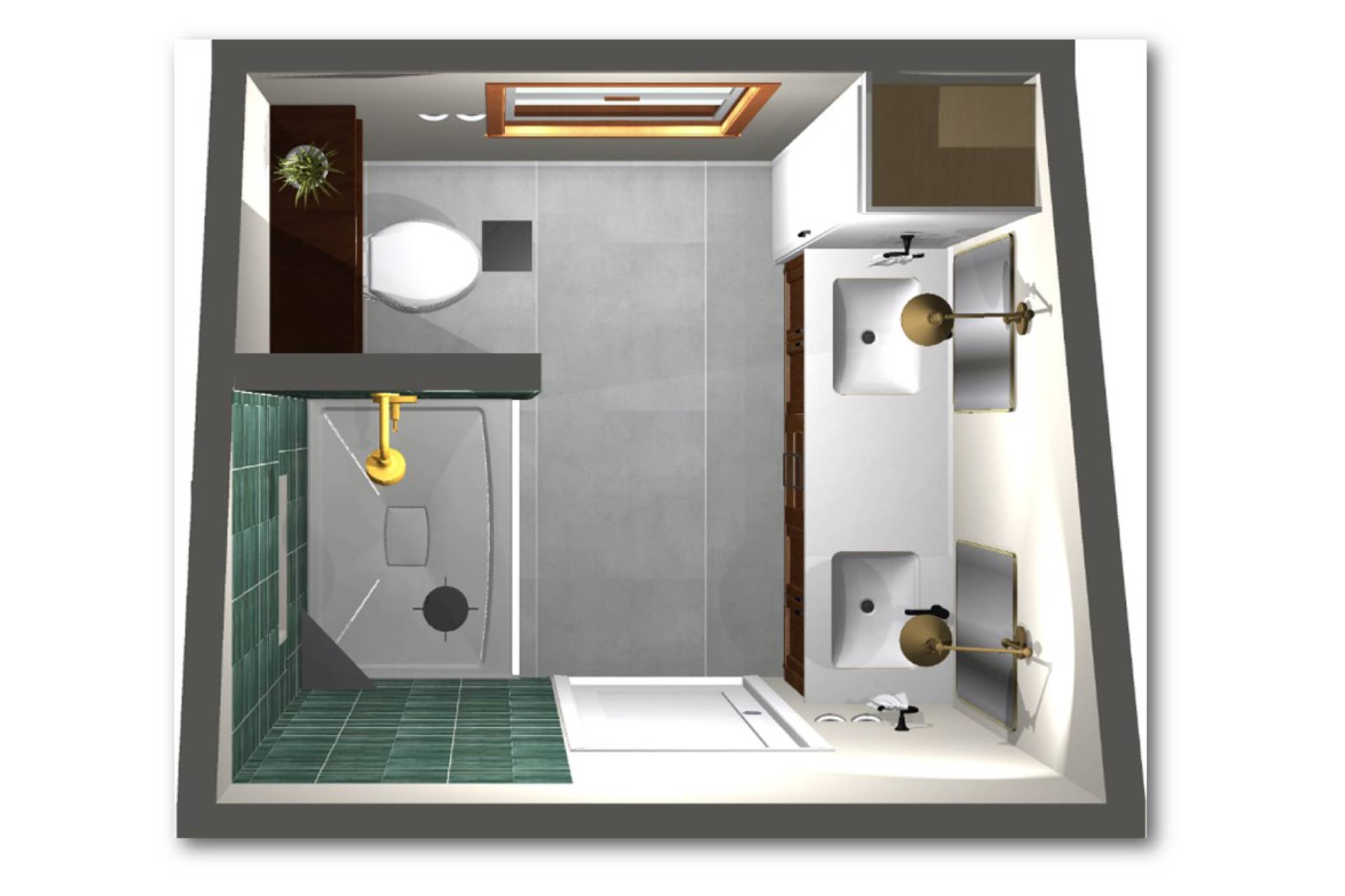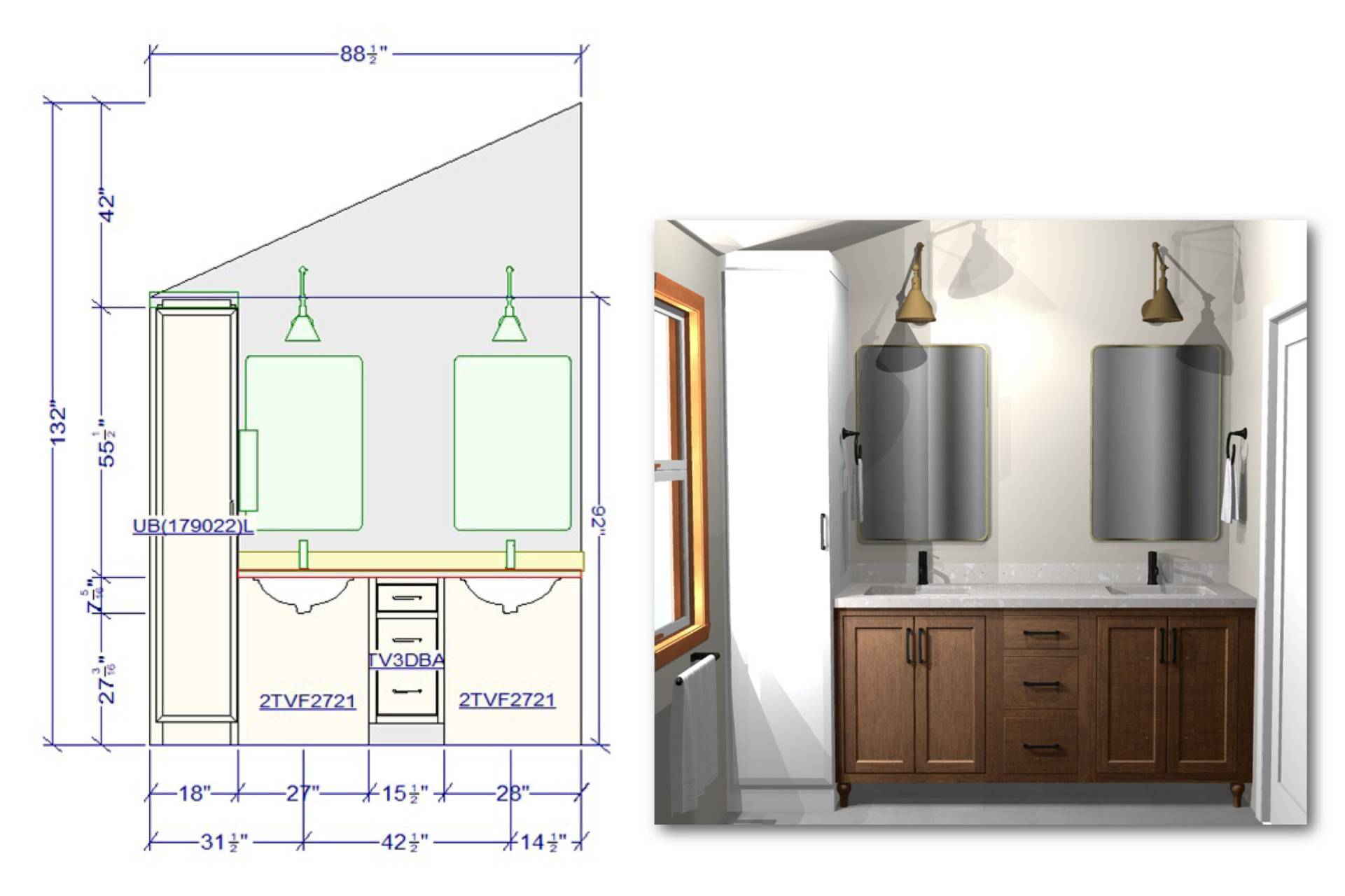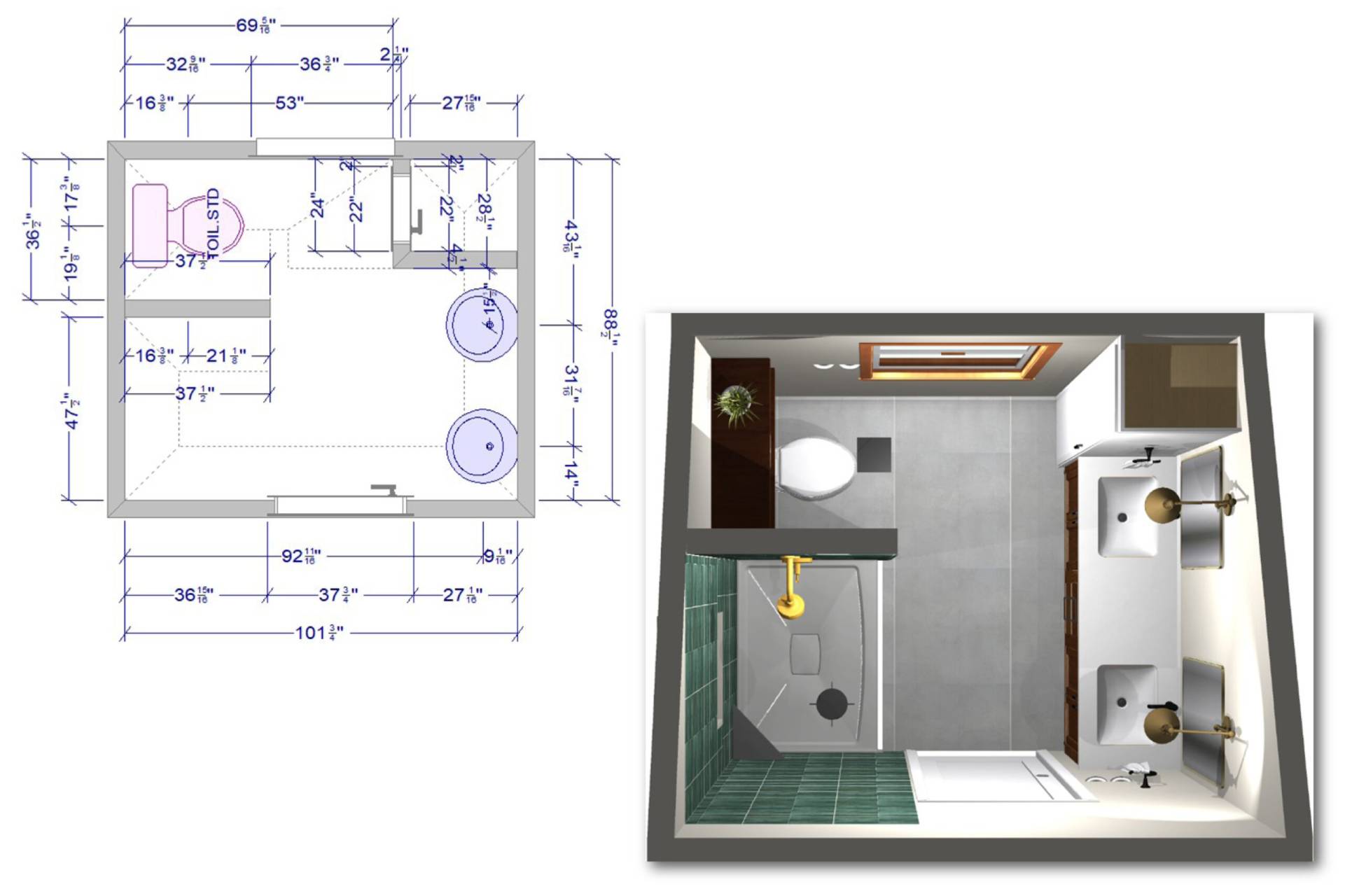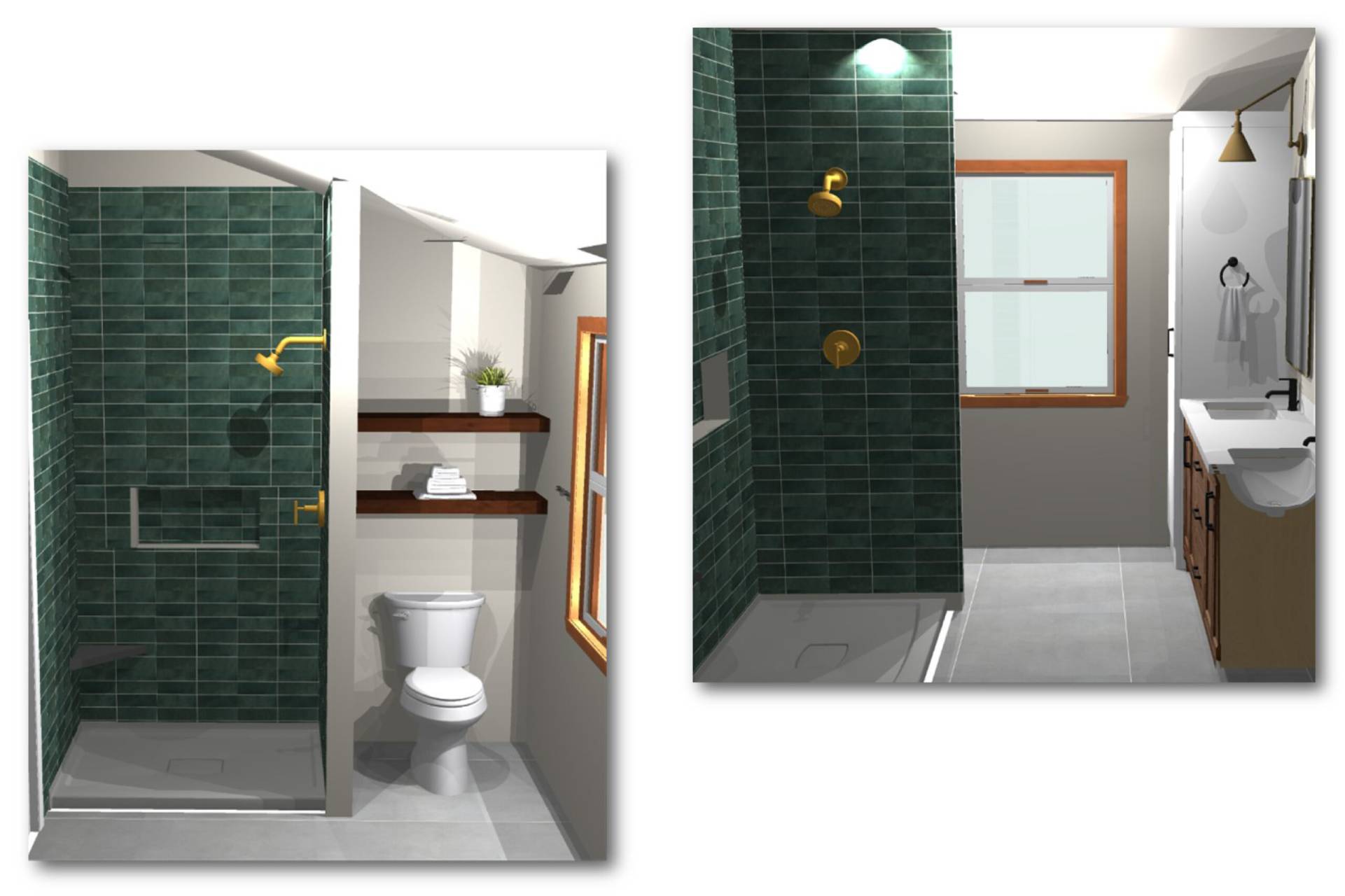 Plans & Renderings
Using a pre-made shower base and existing plumbing, were were able to make a big impact in the shower with gorgeous green tile. Together, the bright vanity area balances the deep color of the shower tile, while a hint of Scandinavian styling keeps the space feeling clean and refreshing.
Large-format floor tile creates a calming base, allowing the wall tile to sing along with luxe gold fixtures. A pocket door allows better access to the double vanity.